Saturday, September 21, 2013, Toronto ON, 9:00am – 5:00pm
The Royal Ontario Museum, The Theatre auditorium
How can I stand out among my competitors in job search or in search for clients?

How can I better communicate with my team?

Everyone does it on the Internet… how can I be different in addressing my clients?

How can I bring my relationship with peers, clients, family and boss to a different level?

Are my public speaking skills helping me grow my business or get my message across?

How can I use radio today to my best advantage? Locally and internationally!

Am I using my computer resources to the full capacity? Am I able search files with my voice? Do I still look for information in multiple folders?

Do I use social media efficiently in job search or in connecting with my clients?
 You will receive answers to these and many more questions at the Conference On Communication. 
I am happy to announce the upcoming one-of-a-kind Conference where you will have a chance to connect with like-minded individuals, learn new tools, interact with experienced and engaging speakers, your peers and even potential employers! 
This event brings a diversity of opinions, speaking styles and experiences.
There will be networking breaks, energizing exercises, a large amount of value, laughs, inspiration, specific tools you can use right away, support and fun, and a surprise speaker! 
Featured Topics are successful job search, team work, emotional intelligence, conflict resolution, media and web, standing out, communicating with love, team communication, technology, social media, project management, new Microsoft tools, organizing your work, engineering, passion, inspiring employees, driving business to new heights, leadership, and many more…
Claim your professional development units with your professional association!
September 21 is not only a top energy day but also The International Day of Peace, declared as such by the United Nations in 1981.
 You are invited to celebrate communication and connection on all levels of community interaction.
 My passion is providing opportunities for people to constantly grow and be the best they can be.
 If you don't think you'll ever be 'done' evolving, learning and reaching for new goals, if you are a lifelong learner by nature, I am thrilled to meet you and embark on this journey of growth.
Who should attend:
professionals – any industry, any employment status
 entrepreneurs / business owners
 students and new grads
 anyone who constantly grows and makes a difference
Agenda:
 "Stand Up, Stand Out and Be Remembered" Stop wasting your money, time and energy attending job interviews or those networking functions unless you FIRST learn how to… stand up, stand out & be remembered. Discover the 3 CRITICAL elements to any elevator pitch or positioning statement that get you noticed, get your remembered and get people talking about you and your business long after you leave the room. Network without these skills and you just be another forgotten face in the crowd, bySteve Lowell
Team Communication, Conflict Resolution and Attitudes , by Allen Price
a 30-min networking break
Mastering Effective Communications in a 2.0 World: How to Apply Old World Wisdom using New Age Technologies to Break Down Barriers, Build Better Relationships and Get Lasting Results, by SallyZ.C. O'Connor
Communicating with Love, by Anne James
Lunch
The Essential Skill to Increase Profits and Maximize Motivation OR why Public Speaking Skills are a Necessity for any successful Business, by Sam Giuliano
Organizing communication OR How Microsoft 2010 can make your life easier, by Olya Smith
a 30-min networking break
The evolution of Radio and How we use it today, by Ken Grant
Importance of Communications on Project Leadership, The Leader as Communicator, by Bill Bates
Social Media is Social: A big topic of discussion lately is social media and how businesses and professionals can utilize tools like Facebook and Twitter to leverage themselves in the workforce. But how can this happen when the world of social media is constantly changing? Dani Gagnon takes us into the world of social media by helping us remember the key to social media is all about being social, by Dani Gagnon
  ====================================================================
 Discounts of 20% are be offered for members of professional associations – please see below for more details.
 The Royal Ontario Museum (ROM) offers a significant ticket discount for the Conference attendees and sponsors. Get your discounted ticket at the check-out and enjoy the ROM!
 ========================================================================= 
"The basic building block of good communications is the feeling that every human being is unique and of value." — Unknown
 =========================================================================
SPEAKERS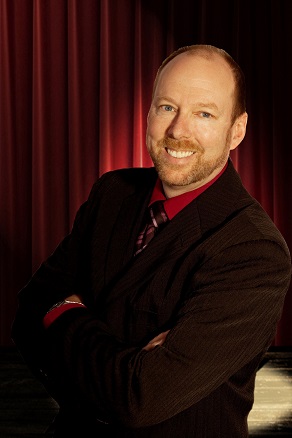 Steve Lowell
Steve Lowell has been speaking, entertaining and performing on the live stage since the age of 6. He has delivered thousands of paid speaking engagements presentations and performances across North America to audiences of all sizes and in 44 years of stage experience he has learned a thing or two about what works and what doesn't work on the live stage. For the past 20 years Steve has been training coaches, authors and professional speakers to master the stage, be more confident, more inspiring and sell more from the stage when they speak.
 Part of what makes Steve different as a speaker is that his keynotes are highly interactive. He will teach specific skills for speaking and presenting effectively and then invite volunteers to the stage and coach them in real time right there on the stage. The volunteers and the audience see instant transformation right then and there. In addition to speaking about speaking, Steve also helps people understand the science of self-image and outstanding performance, a topic he has studied intensely as he and his wife, Sharon have struggled with Sharon's mental and emotional illnesses.
Steve is the author of "From Stage Fright to Spotlight". He is the founder and president of "Your Stage", a prestigious business education and networking event in Ottawa, Canada and the 2013 president of CAPS Ottawa.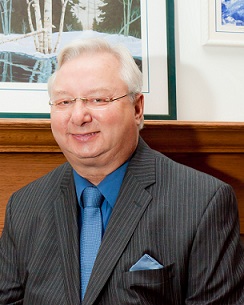 Allen Price
 Mr. Allen Price worked for the Canadian Federal Government for 35 years. Al's career included assignments at Statistics Canada, Canada Post, Veterans Affairs, Corrections Canada as well as Public Works and Government Services (Consulting & Audit Canada). Al has worked in the Information Technology discipline for the last 28 years of his career. He has managed a number of large scale projects with multi-disciplinary team members for all levels of clients. Al is a problem solver who has rescued many projects from varying degrees of distress and brought them to be icons of success in Project Management. Al won Treasury Board & Deputy Minister's Awards for his implementation of the Financial Services Allotment and Commitment Control System into 50 sites in Corrections Canada as Chief Financial Systems Development. Al currently is the President of Price Virtual Project Management Inc. He has authored & published the Project Management book entitled "Realities of Project Management & USERcentric Systems – Art and / or Science?" Al is a member of the PMI Ottawa (OVOC) Chapter. He has presented to the PMI OVOC Chapter, PMI Honolulu Chapter and is a regular Presenter at the Telfer School of Management (University of Ottawa) for the MBA program.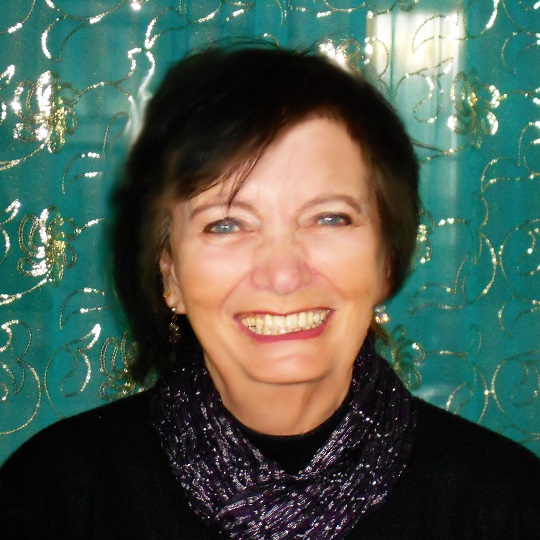 Anne James
 Anne James is the President and Chief Operating Officer of The Personal Growth Centre. She is an event planner, impresario, facilitator, personal mentor and teacher who has an intuition that defies logic. Anne feels free to use this in all areas of her life. Her passion for music and dance is superseded only by her passion for peace, both personal and global. She was inspired by Jim Quinn and since January 1996 has continued his work, both for herself and many others who have chosen to attend these powerful and enriching classes. Anne's method of teaching is empowerment of others in a love-based manner. She has overcome the many challenges in her life by utilizing the concepts of love-based leadership.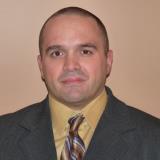 Sam Giuliano
Sam is a Project Manager Professional working in the pharmaceutical industry managing high level projects across the business. The need for strong communication skills in Project Management are both evident and critical to the success of any project. Motivating team members and ensuring they are "all on board" is what allows Sam's projects to consistently be completed successfully on time and on budget.
However, Sam's true passion is helping others achieve their best. As a result, Sam is also a motivational speaker and certified Public Speaking Coach. As a speaker Sam has achieved Distinguished Toastmaster (DTM) status, which is the highest level of international achievement in Toastmaster's. This designation is not only granted for being a skillful speaker but also an accomplished leader. These skills were fine tuned through experiential learning by actively performing these skills on a regular basis.
With each and every speech Sam looks to inform, motivate, inspire and give the audience something to both think about and act upon. With some practical and easy tips Sam makes the art of public speaking and master presenting a little less intimidating and a lot more enjoyable for all his clients and audiences. This allows them to be more confident in themselves, and their abilities, which inevitably leads them to become more motivated and productive.
He sums up all his speeches by stating, "I see it as my role to ensure all audience members have an enjoyable time during my speeches and leave with a little "fire in their belly" to start realizing their dreams and true destinies.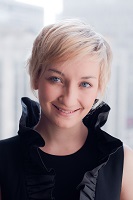 Olya Smith
Olya Smith is an IT-business consultant who helps people connect with technology. As a OneNote evangelist she shows people how to be more effective by making technology work harder on their behalf. Having lived on 4 continents Olya is a multilingual globe-trotter, and can be found athttp://www.olyasmith.com
A short introduction to OneNote, a Microsoft Office tool that helps you organize information. You will learn both hands-on tricks to use right away, as well as see a suggested OneNote/Outlook workflow to process your emails faster.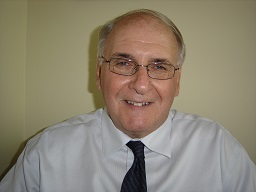 Ken Grant
 Ken Grant has just recently retired from a 45 year career in electronics engineering and maintenance, a career which arose from his boyhood interest in radio. He obtained an Amateur Radio licence from the Canadian government in 1962 at age 15 and started in a hobby in which he is still quite involved. In 1967, Ken graduated from what is now George Brown College in Toronto as an Electronics Technician.
He immediately started working in the Electronics Engineering department of the Princess Margaret Hospital in Toronto. His duties included design, fabrication, trouble-shooting and programming of custom-made instruments for cancer research and treatment. Later, he ran a one-man repair facility for the hospital's patient-related electronic equipment (infusion pumps, monitors etc).
He was married to Marlene in 1970 and they have three sons: Sean, Angus and Robbie. Angus is soon to be married to Larysa. Ken retired at age 65 in 2012. He enjoys reading, bicycling, travelling with his wife, Marlene, and, of course, radio.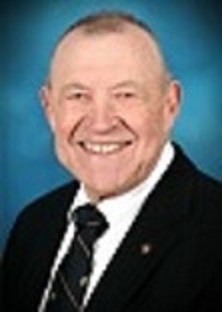 Bill Bates
Bill Bates is currently the Chairman/CEO of ECBD Consulting Inc., a project services company, and COO of Autonomous_ID Canada, Inc., a technology company. He is the retired President of Bates Project Management Inc., a private company with a business history of 34 years, specializing in project management services. He has been the founder and president of a series of project management consulting firms from Multinational Management Systems, Ltd. of Springfield, Virginia to Projetronics Inc. of Ottawa and was also vice president, information systems of an electronic engineering/manufacturing company. Bill is also a retired officer of the United States Marine Corps. He has over 55 years of leadership and management experience.
He has more than thirty-nine years experience in applying the project management process across various types of projects in industry, government and nonprofit environments. In addition to authoring and designing several project management methodologies and software systems, Bill has developed project management training programs and delivered over 800 seminars internationally. He is a frequent conference speaker. His portfolio of project management achievements includes successes in the areas of engineering, social services, aerospace, high technology, facilities and accommodations, information systems, manufacturing, government, oil and gas, mining, construction and many more.
He holds his B.S. from the University of Maryland and M.A. in the Technology of Management from the American University. He is active in professional organizations, and is past Chairman of the Board of Watercan, a non-governmental organization dedicated to providing aid to developing peoples. Currently, he is a Chairman of the Board of Governors of Robert Land Academy, a private school in Ontario and has served on the Board of Directors of the Ottawa Valley PMI Chapter. Bill has served as a member of the Project Management Council of the Conference Board of Canada and frequently delivers presentations for local PMI Chapters, Project World conferences. He has served on the Research Advisory Committee of the Project Management Institute (PMI). He has authored articles in such publications as Datamation, Computing Canada and The Government Computer Magazine.
Educational positions held by Bill include Chairman of the Data Processing Department of Strayer College; Academic Head of the U.S. Marine Corps Computer Sciences School and Lecturer in the College of Continuing Education of the American University and the Executive MBA program of the University of New Haven. He has taught with the Masters Certificate in Project Management for York University, Memorial University and St. Mary's University. Bill is widowed with 5 children, 9 grandchildren and a great granddaughter. He resides in Ottawa, Ontario.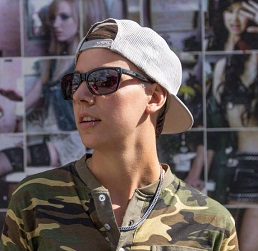 Dani Gagnon
 Dani Gagnon, 25, is CEO of Dani G Inc – a marketing firm that specializes in social media marketing, which has worked on over 300 social media profiles for companies across North America in the last 3 years.
Dani uses her innovative marketing mind to tackle the constant and ever-changing field of social media, to bring her clients the best results. Dani and her team of young people have made it their mission to eat, breathe and sleep in the zone of social to better understand human connectivity and the complex world of marketing.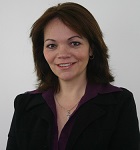 Sally Z.C. O'Connor
Sally Z.C. O'Connor is a Technical Communications Consultant and Trainer. She studied Communications at Ryerson University, with certifications in Project Management, Legal and Public Administration, eMarketing, Copywriting, Proposal Writing, Customer Focused Sales, is a Toast Master and a Certified PI Behavioural Analyst.
Sally has over two decades of experience, having worked with Fortune 500 companies, IBM, Toyota Canada, BMO, Manulife Financial, Direct Energy, Sun Life, the ON Government and many others. Published author of the "Simple Social Media Marketing Series" how-to guides and her soon to be released book, "Mastering Effective Communications in a 2.0 World: How to Apply Old World Wisdom using New Age Technologies to Break Down Barriers, Build Better Relationships and Get Lasting Results."
Sally is the President of Launch Now Strategic Communications Solutions, where she builds and manages targeted communication plans and strategies, and facilitates workshops and training that strengthen staff engagement, build better teams, improve customer relationships and increase sales. More information may be found at: http://LaunchNow.ca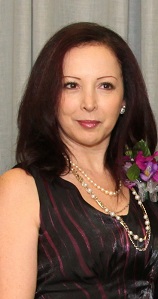 Sara MacHin
Sara MacHin's an inspiring Holistic Life Coach, specializing in self-development and transformation for individuals and groups. Sara facilitates seminars, classes, private sessions and retreats on Consciousness, and life strategies. She is passionate and soulful as she motivates people to discover their Soul purpose, so that they can live a life of joy, health and abundance.
Sara is a Life Coach, Yoga and Meditation Instructor, Visual Artist, Holistic Programs Creator, Seminar and Retreat facilitator she frequently speaks on various topics such as: vibrational healing, human consciousness, health & healing and spiritualized living. www.evolutionaryjourney.weebly.com
 ===================================================================
Sponsors and Partners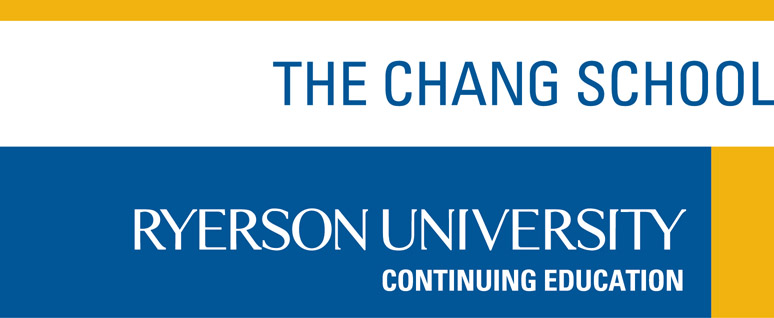 The G. Raymond Chang School of Continuing Education, Ryerson University
Handmade Invitations By Chantale 
https://www.facebook.com/handmadeinvitationsbychantale
Ontario Podiatric Medical Association (OPMA)
Canadian University Press (CUP)
Ontario Registered Music Teachers' Association (ORMTA)
Canadian Artists' Representation/le Front des artistes canadiens (CARFAC Ontario)
Nurse Practitioners' Association of Ontario (NPAO)