You are invited to celebrate your accomplishments, hard work and your passion! You are often the last one to leave the office and the first one to skip lunch to meet deadlines.  You make everything work that would not work without you!
Dear Project Control Officers (PCOs), project coordinators and analysts, and those who are considering a move into project management!
Intelligence Connect welcomes you to share your stories and connect with fellow PCOs as well as learn from experienced project managers from a variety of industries. On Thursday, June 6, is the time to network, celebrate and have fun!
Venue: The Fairmont Royal York Hotel
Address: 100 Front Street, Toronto, Ontario, M5J 1E3
Conference hours are 5:00p.m. – 9:30p.m
Registration and networking: 5:00 p.m.
First speaker: 5:45 p.m.
Value of the Conference
overview of industries in Ontario and nation-wide – banking, government, telecom, consulting, retail and others

a chance to meet a Canadian author on project management

change management – the people side of change

emotional intelligence

how to move from project control to project management

making your communication and presentations more efficient

managing tight project deadlines

Etiquette of Stress

leadership

contractor versus employee – what makes sense for "you"

effective communication at the executive level

practical examples of project details

opportunity to ask questions and connect with key-note speakers and peers

buffet dinner and soft drinks
Look forward to meeting you!
 Our speakers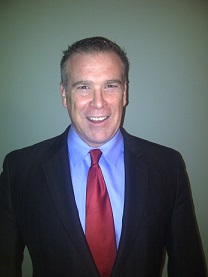 James Chillingworth – How to navigate the "Corporate Structure" 
James Chillingworth is a graduate of the University of Waterloo Mathematics program and has been involved in the High Tech industry for over 20 years. James founded The Consulting Practice in 2002, to provide clients across North America with Technologies and Consulting Services that assist their customers with achieving their business objectives. James is able to provide Strategic and Tactical approaches for clients so that projects are delivered on-time and within budget, often using novel approaches and techniques.
James has managed a variety of Software and Technology projects over the years, and has a wealth of experience in dealing with various Roles and Personality Types. He will be sharing this experience so that listeners can easily understand how to navigate the "Corporate Structure" in a straightforward way – humorous anecdotes included!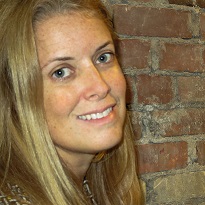 Betsy Bond – Change Management: The People Side of Change
Betsy is a Change Management and Communications professional with 20 years of experience.She leads complex programs with a simple and collaborative approach. Her passion comes to life when the projects must inspire a community to work in a new way, to learn a new behavior or see a new culture come to life. Betsy skilfully puts herself in the shoes of those people being affected and designs programs to remove the negative attitudes many people hold towards change.  Her client list is impressive including organizations with a rich history in Canada – Great West Life, Maple Leaf Foods and TD Bank.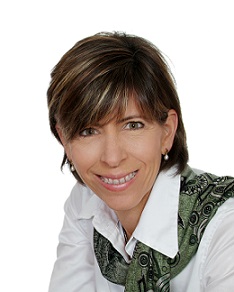 Nicole Scarlett, CMA, PMP, M-Finance
Nicole Scarlett is a senior project and program manager with over 15 years of experience in contracting and executive positions.
Nicole has also been instrumental in establishing project management offices and practices in some of Canada's largest organizations, with a special focus on reporting and communications.
Nicole is PMP certified, a designated accountant and holds a Masters degree in Finance. She is currently enrolled at Stanford University, Advanced Project Management curriculum.
Subject matter expertise
Project and program financial management

Executive communications

Contractor versus Employee career considerations

The Effective Project Management Office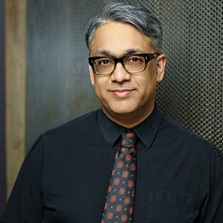 Nigel Oliveira – Leadership
Nigel Oliveira is an award-winning Senior Program/Project Manager. He strives to help organizations achieve high-value transformations, and focuses on programs and projects that include large and complex business and IT scope.
Nigel has extensive experience leading large multi-functional, multi-vendor, multi-million dollar strategic initiatives for well-known and respected companies such as Indigo, RBC, and Sun Life.  One of his recent honours was to lead the project team that created and launched Indigo's new loyalty program.
Nigel also specializes in working with his clients to identify, acquire, and develop promising junior Project Management talent.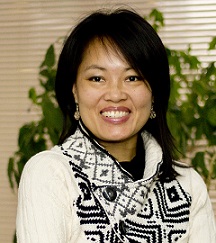 Sally Yuen, RHN, Vital Victuals – Rejuvenate your state!
Sally Yuen is a Registered Holistic Nutritionist practicing in Toronto. Sally provides personal consultations as well as presentations for corporate and social engagements, advocating a proactive approach to health. Her presentations take a light but witty approach on serious topics – leaving audiences with informative but refreshing views on food, the body, and healthy living.
The basis of holistic nutrition – restoring the body naturally! Embracing natural whole foods, and a balanced lifestyle – body, mind and soul.
Holistic nutrition empowers people with the knowledge to obtain the best return from their body. Why settle for average health when you can have optimal health?
Partner with a Holistic Nutritionist to meet your objectives through an individualized action plan catered to your needs, your body, and your lifestyle. For more information, contact: sally@vitalvictuals.com or www.vitalvictuals.com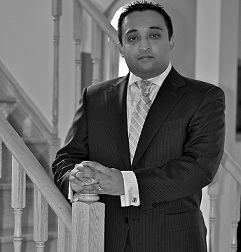 Nim Nadarajah – Emotional Intelligence
Nim Nadarajah has over 17 years of IT leadership experience ranging across Natural Resources, Capital Markets, Retail and Commercial banking, Telephony, Data Center, Health Care, Retail, and the Consulting Industries.  He's managed programs and led teams delivering strategic projects upwards of $600MM to $3B.  Focusing on infrastructure.
Nim's focus areas are building high performing teams capable of delivering successfully in complicated project ecosystems and maintaining a highly engaged sponsorship at the C-Suite level to ensure project success.
Nim has a degree in Geophysics and Psychology from York University, a MBA from New York Institute of Technology in Project Management, his PMP and Six Sigma Green Belt. He's also a honored student of the CIO Leadership program sponsored by the CIO Association of Canada.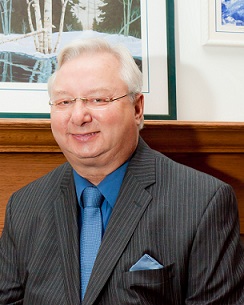 Allen Price – USERcentric Systems – Art and / Science, Ethics & Integrity, Project Rescue & Attitude in Project Management
Mr. Allen Price worked for the Canadian Federal Government for 35 years.  Al's career included assignments at Statistics Canada, Canada Post, Veterans Affairs, Corrections Canada as well as Public Works and Government Services (Consulting & Audit Canada). Al has worked in the Information Technology discipline for the last 28 years of his career. He has managed a number of large scale projects with multi-disciplinary team members for all levels of clients. Al is a problem solver who has rescued many projects from varying degrees of distress and brought them to be icons of success in Project Management.
Al won Treasury Board & Deputy Minister's Awards for his implementation of the Financial Services Allotment and Commitment Control System into 50 sites in Corrections Canada as Chief Financial Systems Development. Al currently is the President of Price Virtual Project Management Inc.  He has authored & published the Project Management book entitled "Realities of Project Management & USERcentric Systems – Art and / or Science?" Al is a member of the PMI Ottawa (OVOC) Chapter. He has presented to the PMI OVOC Chapter, PMI Honolulu Chapter and is a regular Presenter at the Telfer School of Management (University of Ottawa) for the MBA program.
Our sponsors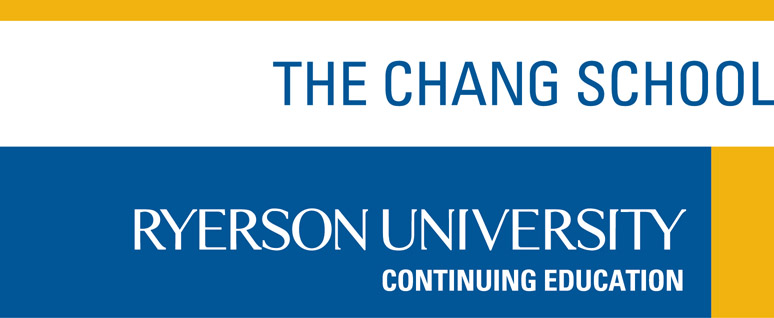 We welcome Canadian authors!